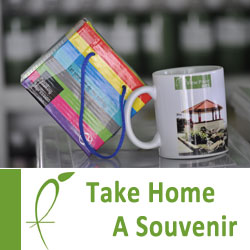 T
he essential oils processed here is completely natural which is done through the distillation process, as a result the freshness is preserved ever. Essential oils contain oxygenating properties from nature's plants, and are so microscopic that they can penetrate cells and disperse within minutes throughout the body when applied topically. The essential oils are applied through massage or inhalation and can be easily absorbed. The products manufactured here are completely natural and has an outstanding quality.
Amazing stuff! I personally use a lot of their fine products and they work extraordinarily well, unlike a lot of products available in the market that have tall claims. I'm a person who's the toughest nut to crack, and me giving a rating to a product would be only after a thorough scrutiny and only if it gave 100 % results, would I endorse; unlike movie stars who'd endorse any product for a fee, because I ain't one. Use products from Perfume Paradise and see your quality of life improve several fold in front of your eyes.

Vishu Kaliappan

This Gel really works for dry skin. We tried on our foot, and it got healed in 3 nights. On the third night itself we felt our feet so smooth. We ar in love with this gel!

Soujanya Desari

I have used many brands Aloe vera Gel but yours was the best. and I gave it to my friend having Leucoderma and in few months the white patches have almost vanished. Great products. Keep it up

Suresh Iyer
STAY UPDATED WITH OUR SPECIAL SALES
Sign up to get exclusive offers from our favourite products and to be well up in the news.
Any Queries
9443244055
Call us and get clarified
Trackbacks and pingbacks
No trackback or pingback available for this article.
Perfume
Quick Contact
Need a quick reply to your questions? Fill the form, we will reply in max 24h.